who we are
Who is Pioneer Exteriors?
Pioneer Awning and Window Corporation was founded in 1960 by Mr. Lacy Hamilton. Mr. Hamilton built the company reputation on 100% customer satisfaction. He retired in 1989 and the company was purchased by Drew Netizer and Doug Reese.

In 1994, they decided to relocate to Charlotte, NC, and Andy Young took over. He changed the name to Pioneer Exteriors, and started adding products and services to take care of our customer's needs on the exterior of their home.

In 2002 Lynn Pittman, an eight year employee (General Manager), purchased Pioneer Exteriors.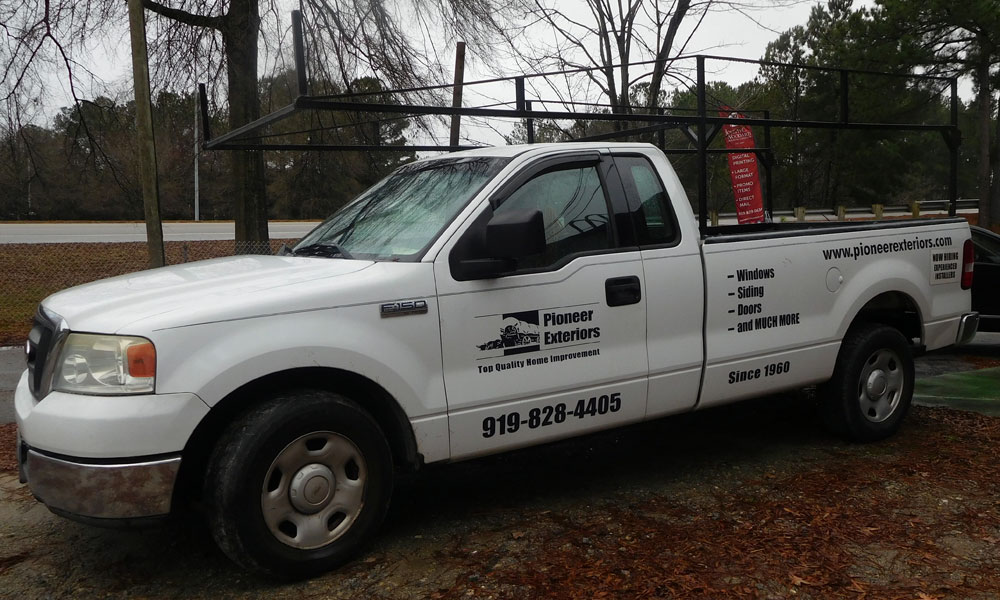 We are very proud of our reputation and our employees.
We are unusual in our industry, in that we have employees that have been with us for many years: Thomas "Smitty" Smith for 53 years, Mike McCabe for 20, Joey White for 20 years, and so on. When you consider your next home project, please consider us.
The Pioneer Difference
The Pioneer Way of Doing Business
Thank you for considering Pioneer Exteriors for your home improvement project. We think you owe it to yourself to consider Pioneer before you make a final buying decision. In this competitive and sometimes confusing industry, it is hard to decide with whom to do business. Talk to us and you will get straight answers to your questions. It is what you deserve! Our suggestions and estimates are always free. It is our job. We put the customer first. We know the rewards will follow.
The People That Make Up The Company
Many of the smaller companies in this industry make heavy use of subcontractors. This may allow them to avoid paying family and retirement benefits. It may not be conducive to consistent service quality.
Our employees make Pioneer what it is and what it has been since 1960. Thomas J. "Smitty" Smith has been overseeing our manufacturing for forty-three years. From our sales staff through our internal support team, all work hard and remain dedicated to you, "The Customer." We look forward to serving you another forty years.
Experience
Of all the five checkpoints, this is perhaps the easiest to validate. How long has the company been in business? If a new company, do the principals have experience in the door and operator industry? How much?
Workmanship
This may be the most important checkpoint. And it is also very easy to verify. Does the door dealer have satisfied customers? If so, do they have letters of recommendation from their customers? Depending upon the project, you may want to talk to a customer or two.
Code and Regulatory Compliance
There are numerous requirements pertaining to safety and the installation of a garage door system. Federal, state, and local codes and regulations must be followed. Ask the dealer you select about how they comply with the codes in your city.
Insurance Coverage
It is important to you that the company carries proper insurance on their business and employees. One checkpoint is to ask for a copy of the company's Certificate of Insurance. If they don't have one or hesitate to comply with your request, it could be a negative signal.
Financial Integrity
Depending on the size of your project, financial integrity of a company can be very important. Although this is a sensitive issue, a dependable, honest company won't mind telling you about the basic financial integrity of their company.
Selecting the right company is as simple as asking a few questions. The most important deals with the issue of reliability. Is the dealer dependable, trustworthy and safety-conscious? These questions take only moments to answer, and yet they can help you avoid tremendous problems in the future.